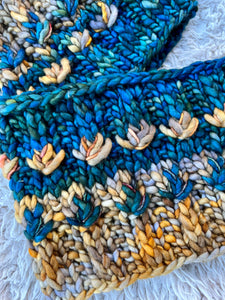 Thank you for visiting my website. I have many more items not listed on my web page. As I prepare for seasonal shows I am unable to list all my items knowing many will be taken to shows. If you are looking for a specific style or color, please reach out to me and I can see if I have something suitable, or if I can make one. I tend to post many of my makes on my Instragram page Unraveled.Handknits, if you notice something you are interested in, please message me.  Wishing you a wonderful season filled with love...
---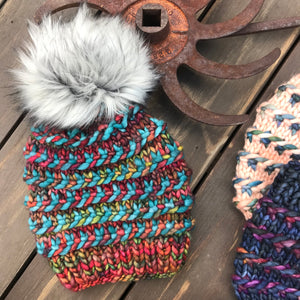 When it comes to choosing a hand knit item to give as a gift, it can sometimes be a bit daunting. A few tips are below. 1. Think about the colors your recipient tends to wear. Do they often wear bold and bright, or more subtle or neutral colorways? Do they have a favorite color or color combination, perhaps the team colors of  the team they are always cheering on? If you are looking at beanies or neck wraps, what jacket and coat colors do they wear? 2. Matching a jacket or go to color. Often finding an item that...
---
• challenging times • covid • gratitude • knitting community • test knitting
Let's be real. 2020 is a year like no other. We've had to adapt and let go of so many plans and free fall into a pit uncertainty. Opinions and theories are rampant as we muster our way through COVID, elections, and letting go of so many things that should have been. As a mom to two high school boys, I mourn some of their losses far more than my own. And yet they are resilient, they adapt, and inspire me to do the same. It's so darn hard. And yet, there are many silver linings. Sometimes I can see them...